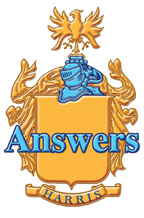 The following is a list of several guidelines. Remember that each situation is unique. Please consider calling upon us for free, no-obligation consultation. The information you receive is invaluable whether you decide to retain us or go it on your own:
Mitigate your loss and protect your property from further damage.

Move quickly to protect special property such as books, manuscripts, etc.

Control access to the premises.

Establish a claim management team, with one spokesperson.

Have an initial policy analysis and claim strategy prepared and make sure all team members understand it.

Set up a post-loss plan to protect your operations and market and notify your customers, banks and suppliers.

Prepare a public relations program to inform all stakeholders and the general public.

Know the players, including who the adjusters representatives are.

Know your brokers role.

Understand your duties and requirements.

Document your activities in a log.

Take a proactive position-you must make a claim.

Make the decisions that are bets for the survival of your organization.

Integrate the claim management program with the post-loss operations.

Concentrate on maintaining your operations and not on preparing claim details-leave that to the experts.

Hire your own experts.

Do not rely solely on your historical record-secure replacement estimates.

Coordinate the property, business interruption and extra-expense claims.

Understand that your claim will have to be verified.

Understand the negotiation process.

Our Professional Staff | Our 2–Phase System | Q and A | Restoration | Our Clients | Service Area | Contact Us
Emergency | After the Fire | Client Survey | Fire Facts | Links | Our Guarantee | Home | Site Map | BBB