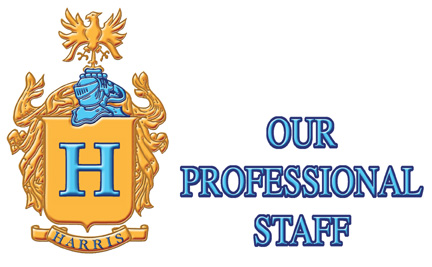 The staff of public insurance adjusters at Harris Insurance Services can level the playing field!
Your house has just been badly damaged by a fire or other disaster. Can you remember the last time you looked at your home insurance policy? Do you know what you're entitled to? How will you obtain what is rightfully due to you?
Unfortunately, most people do not understand the details of their insurance policies. Your insurance policy is actually a legal and binding contract between you and your insurance company. It defines and sets forth the legal obligation of both parties. Many consumers and even attorneys do not understand all or some of the legal terms of the policy of insurance.
Fortunately, there is help. Property owners can turn to the staff of Public Insurance Adjusters at Harris Insurance Services to understand their policies and and receive the maximum settlement from the insurance company. Public Insurance Adjusters work for both individuals and businesses. We have served the Chicagoland area for years and are fully staffed and retain legal council for the benefit of our clients. When there is minor damage, such as some smoke damage from a stove-top fire, you do not need to hire a public insurance adjuster but still will need a fire repair specialist.
Advantages of using a Public Insurance Adjuster
Public Insurance Adjusters know the insurance process inside and out, so we can minimize the problems and frustration that come with preparing, documenting, negotiating and finalizing insurance claims. As your expert, we file all your pertinent paperwork with the insurance company, arrange for the inspections of your damaged property and then negotiate the monetary settlement rightfully due to you. If we feel that the insurance company has failed to respond appropriately and pay the correct value of the loss we advise you of your rights and stay with you until the end. This normally means a demand for appraisal wherein we and the insurance company agree to an umpire to resolve the situation. This benefits you and keeps the matter from being tied up in court for years. If you decide to have our company assist you, we charge, on the average, a fee of ten percent. We don't get paid until you do since all fees are paid from the insurance settlement. Further, our agreement allows for the cancellation of our contract for a period of ten days from the date of signing with no fee to us. This allows you to see the manner in which we handle ourselves and allows you to further make decisions.
Experience is a prerequisite
We are bonded, tested and licensed by the Illinois Department of Insurance with years of experience in assisting our clientele.
Do YOU need an adjuster's help?
Depending on who you talk to, you may or may not need a public insurance adjuster. One piece of advice is to is to seek a public insurance adjuster's service right away. Often it's nearly impossible for consumers to know what to expect from an insurance company after a loss. The consultation is free with no obligation and no high pressure sales techniques are used. Please call. It's well worth your effort. There is simply no substitute for knowledge when it comes to handling matters of such great importance as this. Knowledge is leverage. The more you know, the more power you have. Our staff of insurance adjusters are well trained to monitor the insurance company's adjusters for thoroughness or errors, trying to save the insurance company money or looking for loopholes or ways to avoid paying claims. We look out for your interests only. The objective in adjusting is to obtain the best possible settlement as quickly as possible and as trouble free as possible.
No one knows the outcome of an adjustment beforehand. Therefore, it is impossible to anticipate to what extent either party will give in to the needs of the other. Bargaining power becomes the main ingredient in adjusting. It usually comes about naturally as facts come to the surface. Adjusting is a matter of give and take and, unless you are dealing from a position of strength and knowledge like a public insurance adjuster can offer, you may be forced to sacrifice too much.
Insurance companies facing a knowledgeable public insurance adjuster usually enter negotiations on a more cooperative basis, and there is a strong likelihood that each will strive for common goals.
As the insured, you are having to deal with a claim at a time following a disaster. Psychologically, most people are not up to the task under these circumstances. It is very common to see people in a state of shock, confusion and helplessness. A professional public insurance adjuster from Harris Insurance Services will be your emotionally level and competent representative to see you through this type of crisis.
The time of a personal disaster and it's ensuing loss is not the time to be thinking of all this. You may take comfort in the knowledge that our staff of Public Insurance Adjusters can be there to protect your interests if indeed the unthinkable has happened to you.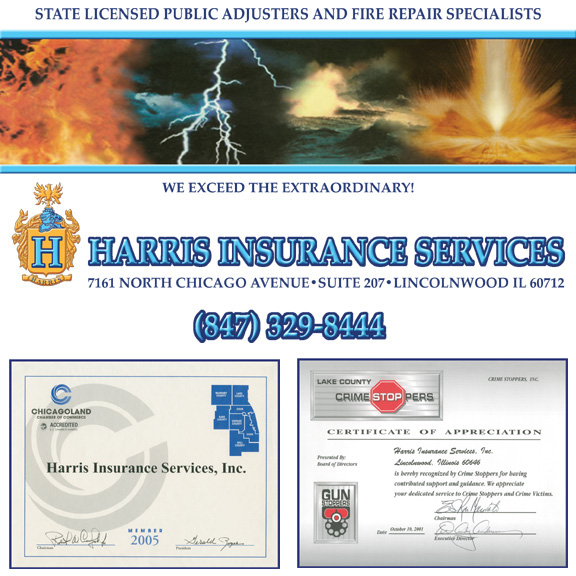 Our Professional Staff | Our 2–Phase System | Q and A | Restoration | Our Clients | Service Area | Contact Us
Emergency | After the Fire | Client Survey | Fire Facts | Links | Our Guarantee | Home | Site Map | BBB